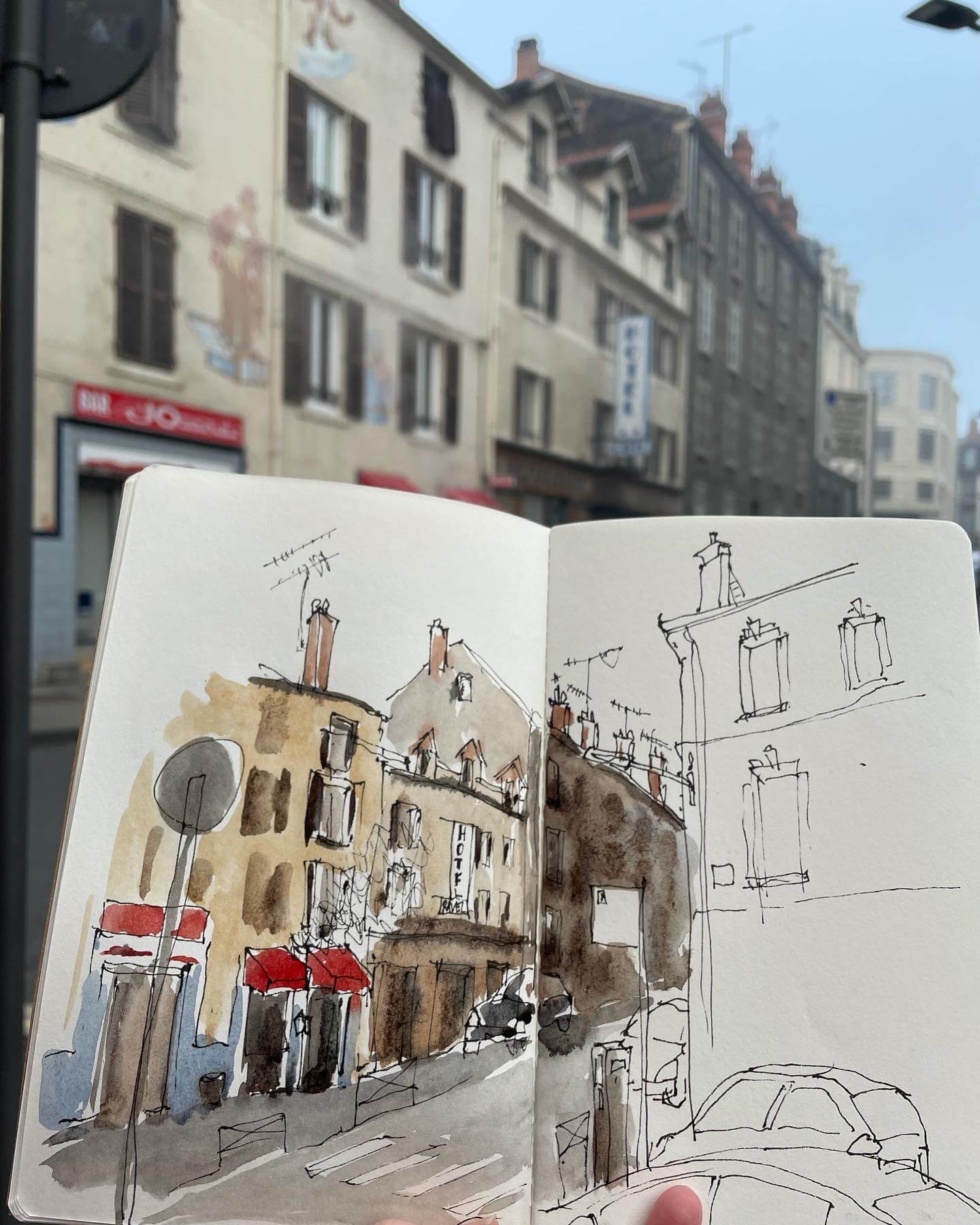 29 Nov

Exhibiting at Rendez-Vous du Carnet de Voyage
One weekend, 100 artists exhibiting their travel sketchbooks and a lot of visitors. What a great experience!
Rendez-vous du Carnet de Voyage is a three day event dedicated to travel sketchbooks taking place in Clermont-Ferrand, France. More than 100 national and international artists exhibit their sketchbooks and present their projects. There are live sketching events and workshops. The program is packed with interesting topics for anyone who is interested in the art of keeping a travel sketchbook.
I was super excited when I was asked to come to Clermont-Ferrand as one of the artists this year. And of course, I documented my trip in a sketchbook – what else.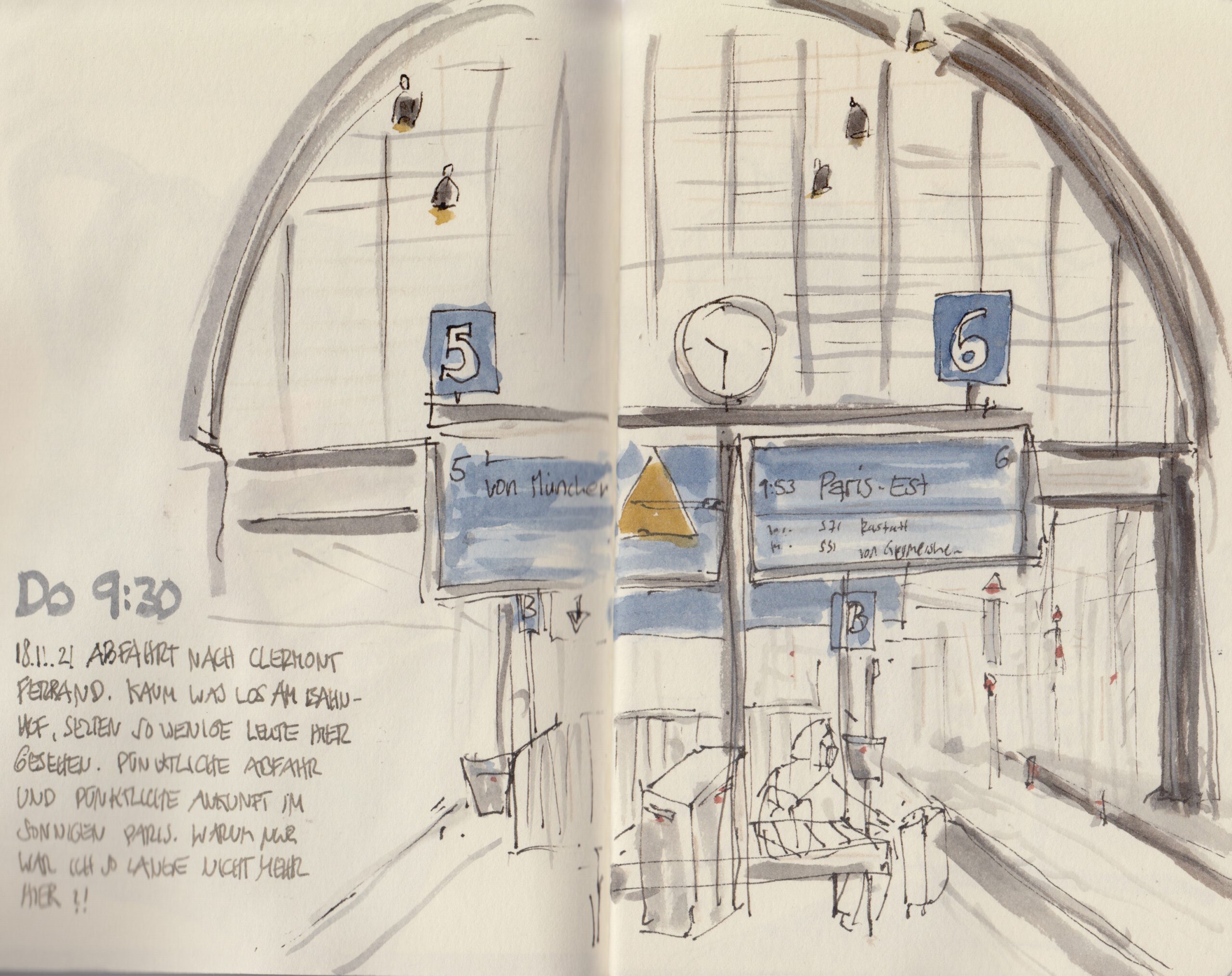 Thursday morning - taking the train from Karlsruhe to Paris. Not a lot of people on the train station. My suitcase is packed with sketchbooks and a lot of sketches on loose sheets.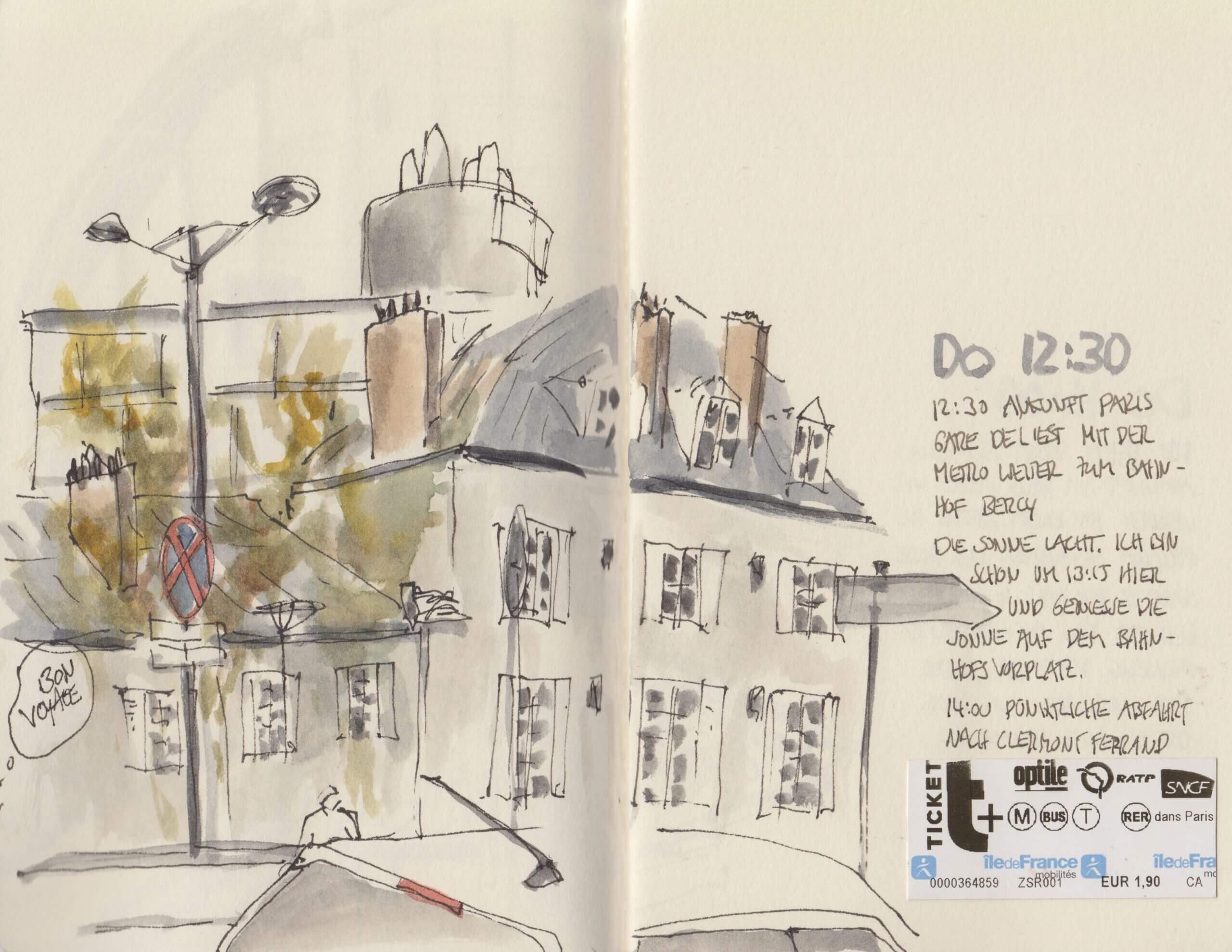 Thursday - Paris Bercy. Sunshine in Paris. I haven't been to Paris in more than 20 years. What a shame! I have about 45 minutes before my train leaves Paris Bercy station. A quick sketch in the sunshine, enjoying some fresh air before putting my face mask back on.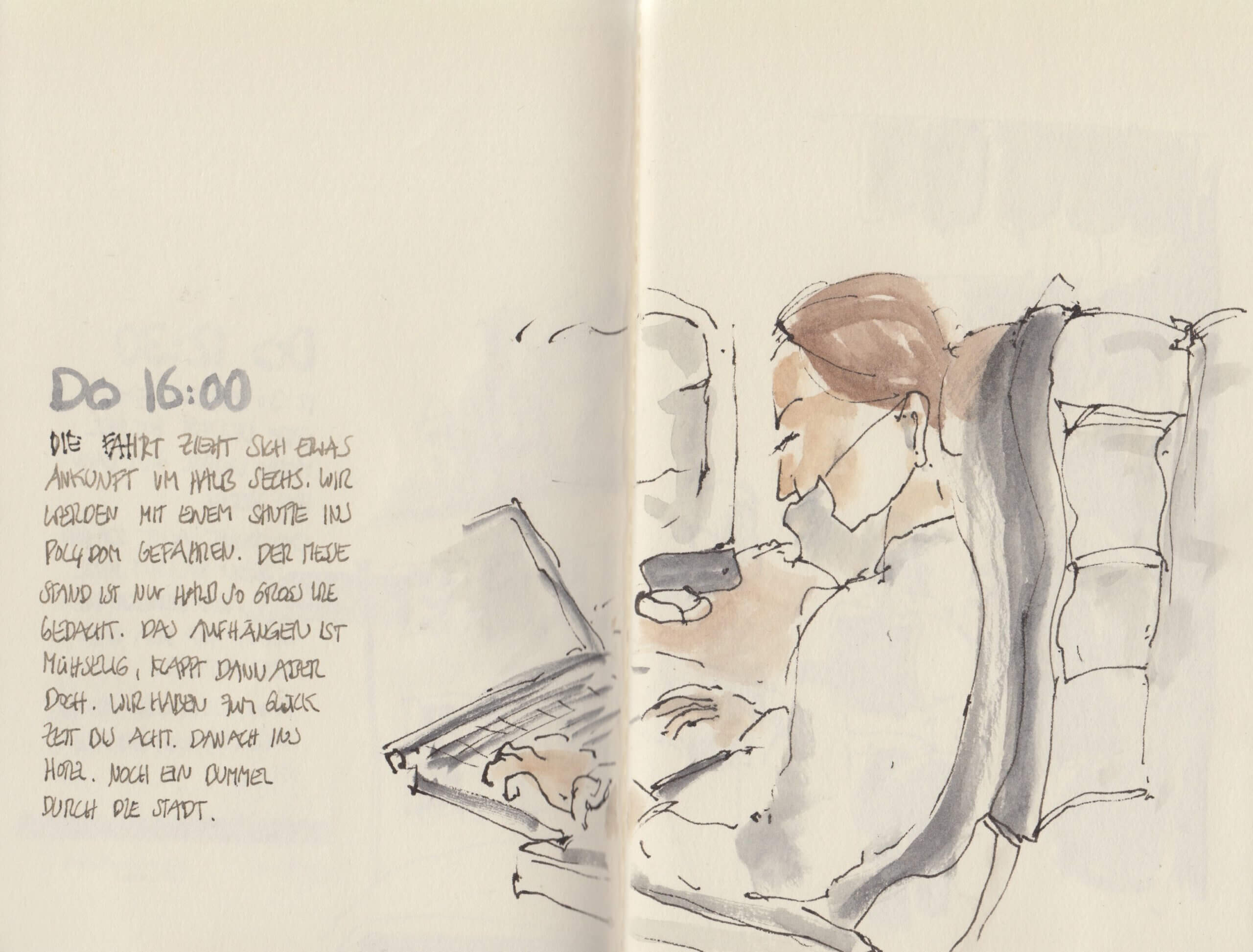 Thursday - It's about a four hour train ride to Clermont-Ferrand. Internet connection is working really well on french trains - much better than what I am used to from trains in Germany. I arrive around 6 pm. Shuttles take us to the event center where I have about 2 hours to set up everything for friday.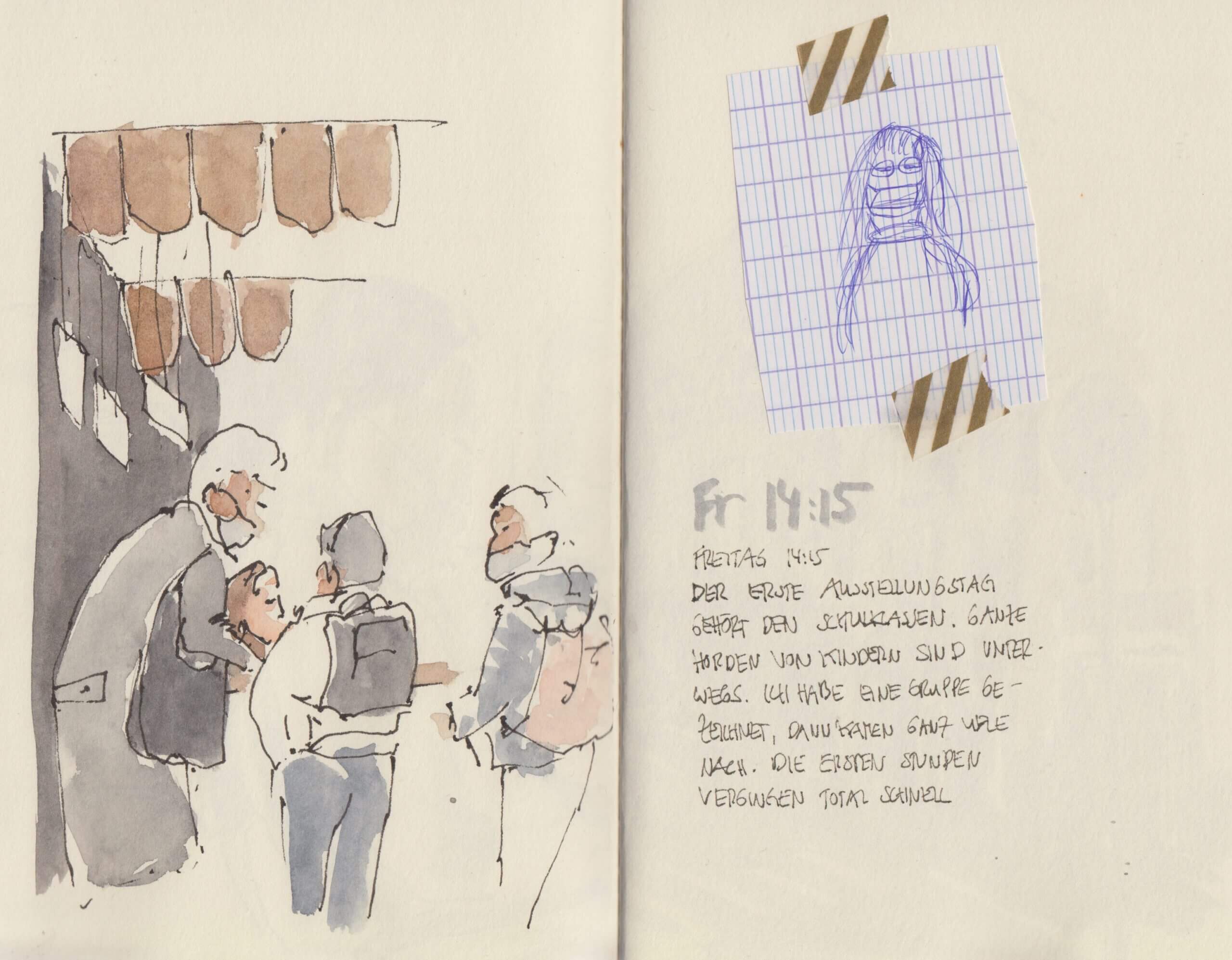 Friday - Santi Sallés and Lapin have their stalls on the other side of the alley. Of course they have both been here several times. Santi tells me that on friday there are always many school classes coming to the exhibition and that kids ask for portraits. He said he makes them draw him in return. Sounded like a great idea so I did the same. Soon after the doors open hundreds of school kids of all ages flood the event center and they all wanted to have their portrait drawn. I make them draw me in return and was surprised how ambitious they were. The portrait I glued in my sketchbook is only of many portraits one of the kids did of me.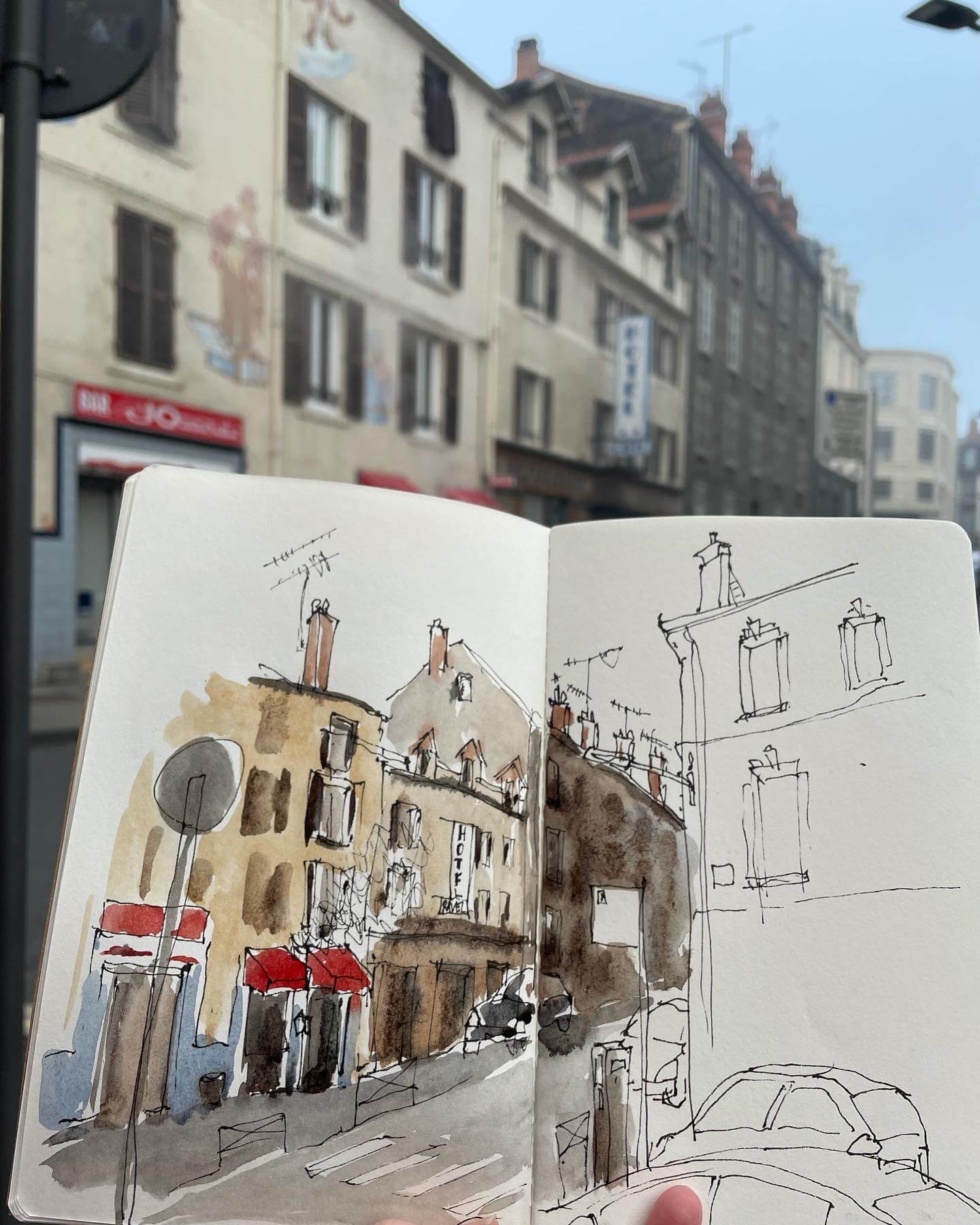 Saturday - my hotel was close to a market. I discovered the market on friday morning, but did not have enough time to sketch it. I came back on saturday, unfortunately it was closed. So I sketched a street scene instead. There was nothing to sit on, therefore I had to sketch standing up. I didn't spend too much time on it since it was also very cold.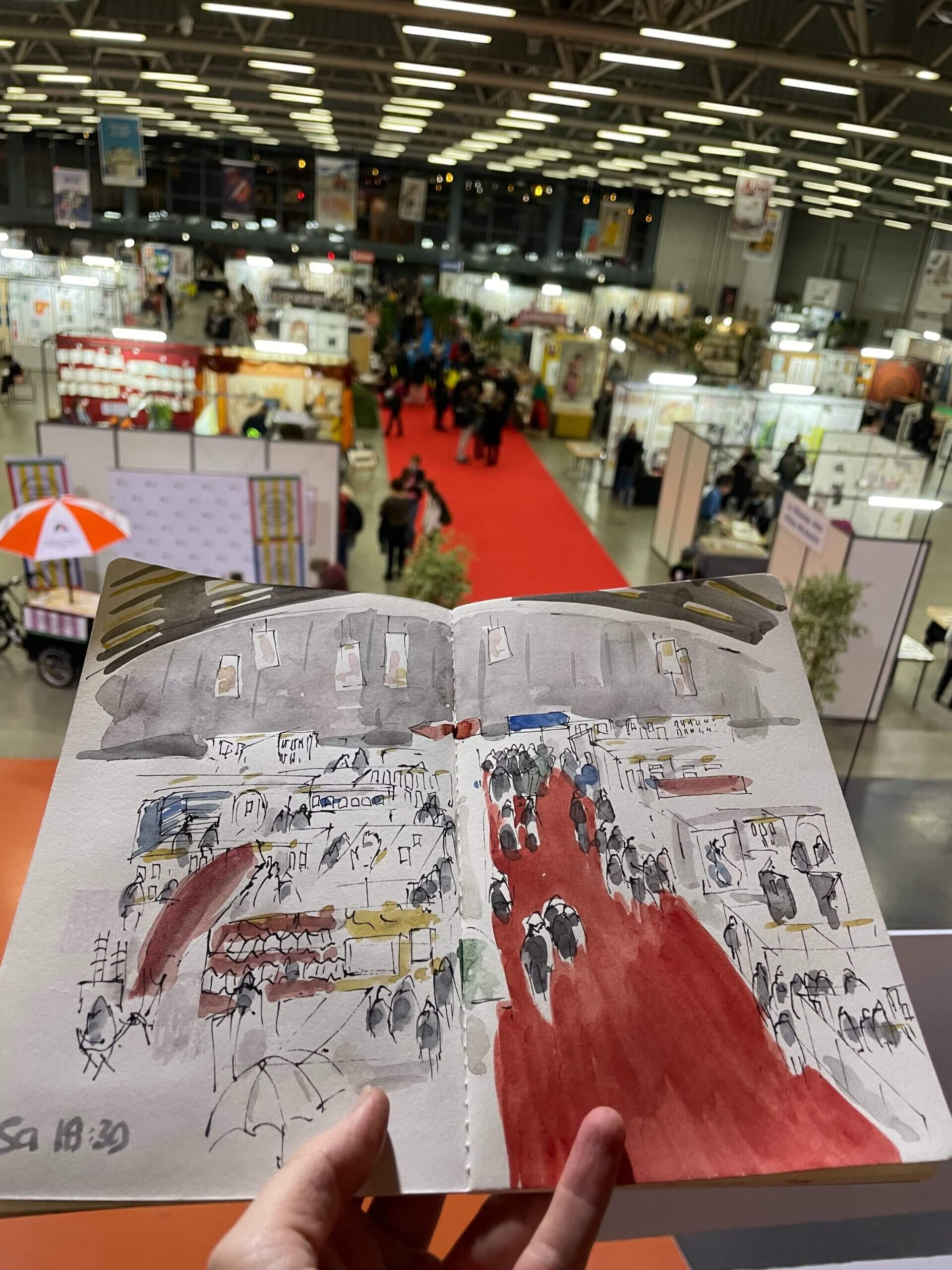 Saturday - the event is open until 7:30 pm and it's very crowded until almost the end. I sneak out towards the end of the day to capture a view of the exhibition and have a look around at the other artists stalls.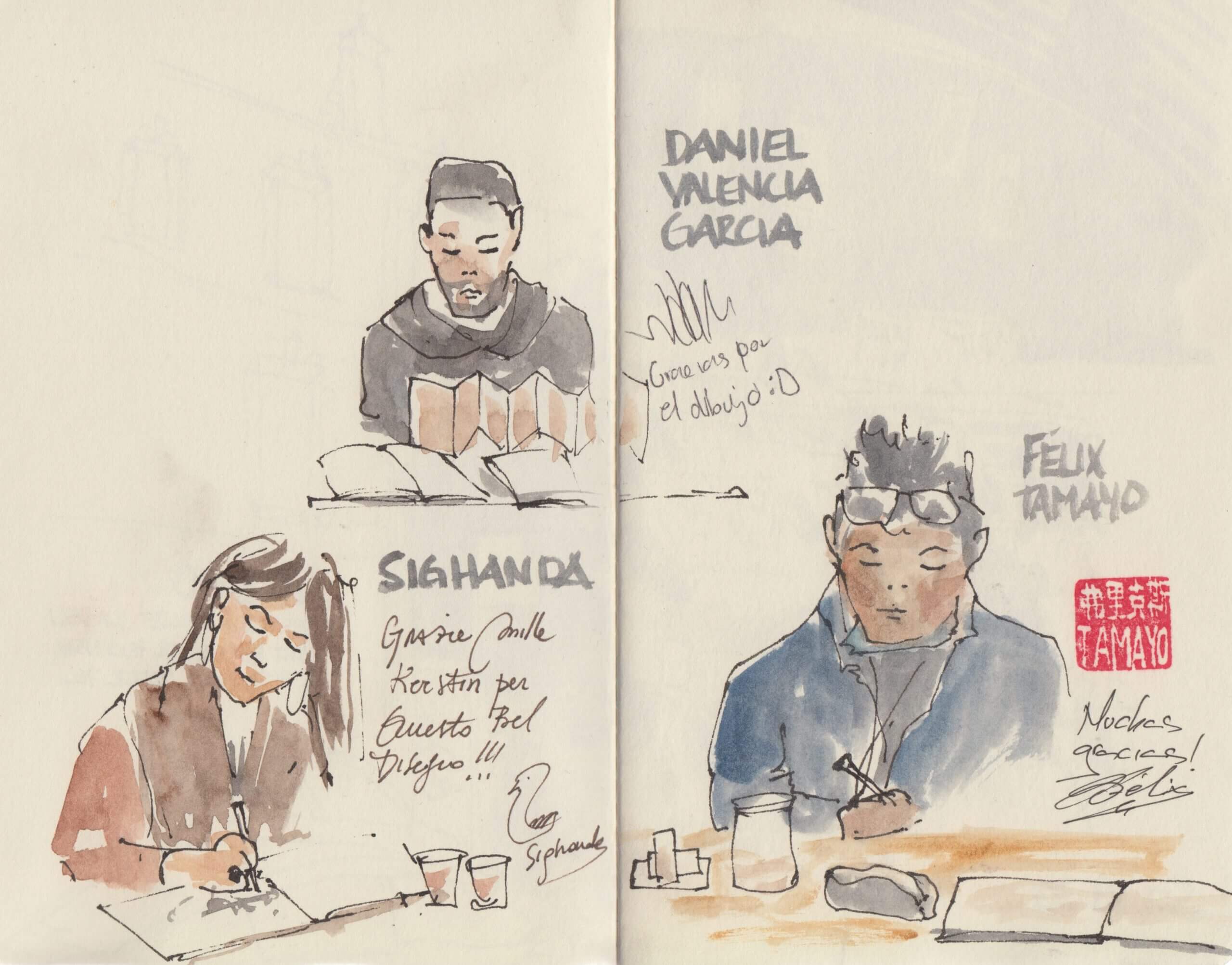 Saturday - we are four artist from four different countries, representing cities where Michelin has production sites. Sighanda, Felix and Daniel, it was a pleasure to meet you!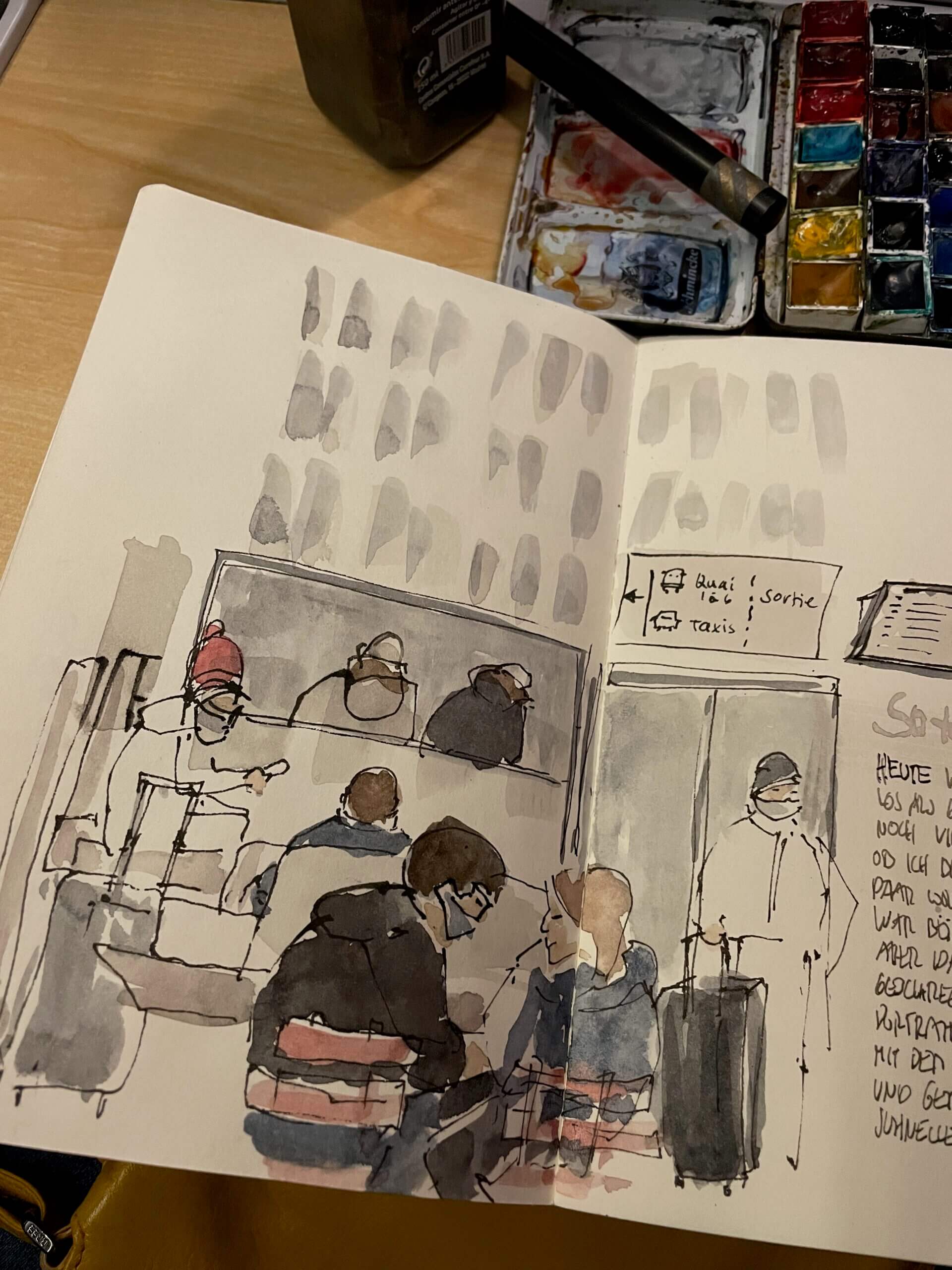 Sunday - last day of the exhibition. Again a lot of visitors. At 7 p.m. I'm at the train station with some time to spare. So a final sketch of Clermont-Ferrand before leaving.