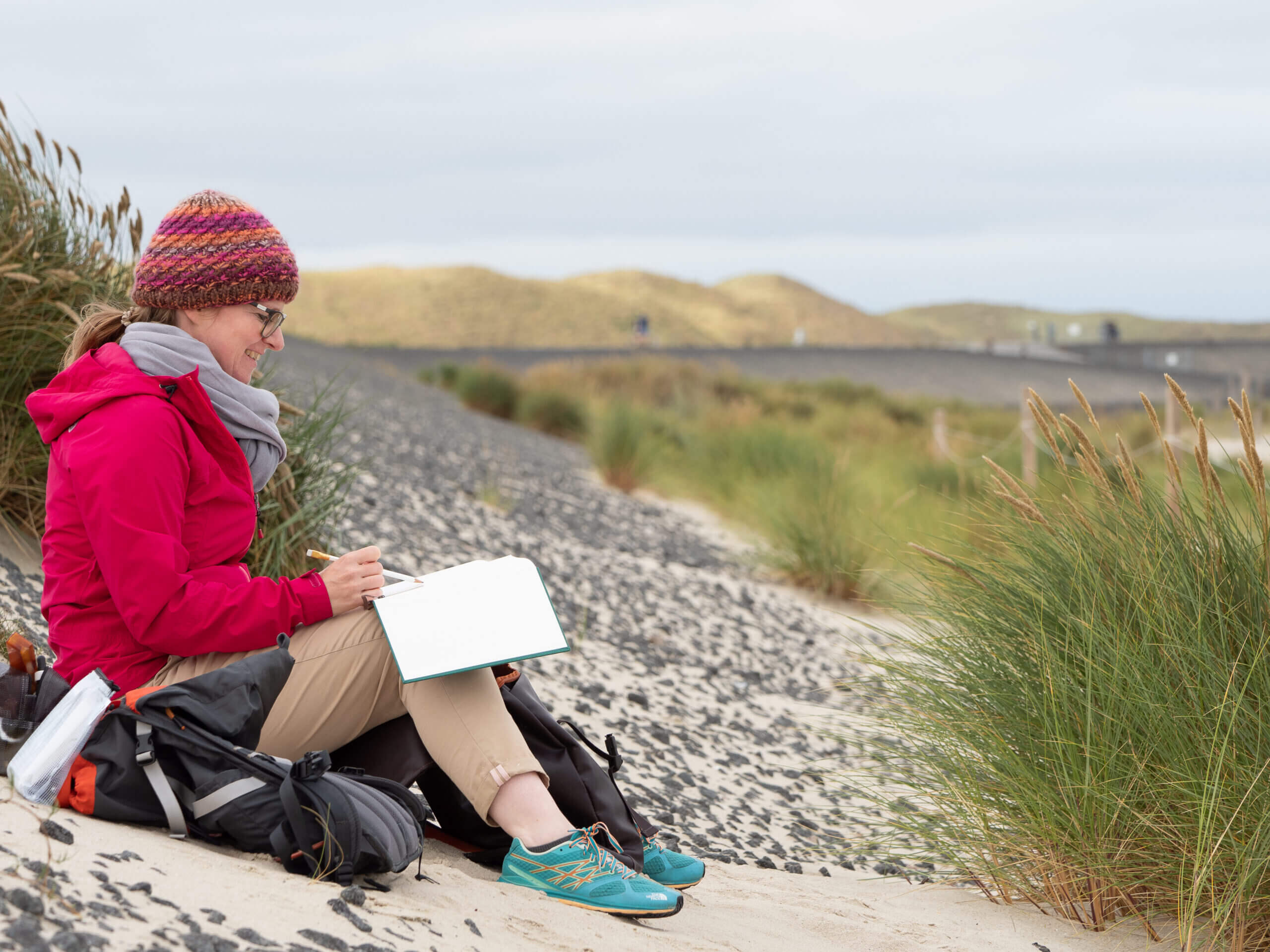 26 Nov

Welcome to my blog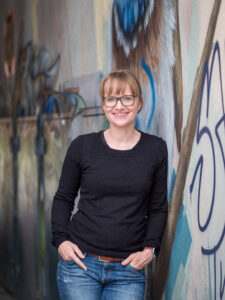 Hello and welcome to my blog! It's great to have you here. In case we haven't met, let me introduce myself and tell you, what you will find here. My name is Kerstin, I live in Karlsruhe in the south of Germany. I love Urban Sketching, Travel Sketching and experimenting with new tools and media.
l always liked to paint. I started with watercolors and later switched to acrylics. I liked the intensity of colors and loved to paint on big canvases. However it always included a lot of setup, the paints would dry up and setting up big canvases also requires a lot of space. All in all, the logistics of painting in acrylics seemed too complicated and its not something you do, if you feel like doing a little bit of painting at the end of long day.
Things drastically changed when I discovered Urban Sketchers
When I discovered Urban Sketchers I switched from big canvases and paint tubes to a portable little watercolor kit and a sketchbook. Meeting likeminded people, sketching together and geeking out over art supplies is so much fun. Sketching does not involve a huge time investment. A sketch can be done anywhere. When waiting in line, in a cafe, on the train – possibilities are endless. All of these reasons made me come back to drawing or sketching and I am so grateful that today doing some kind of art practice has become part of my life again.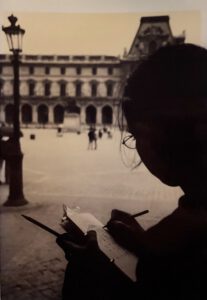 My passion for Travel Sketching
While urban sketching can be integrated in every day life and can happen right at your doorstep, sketching while traveling has changed the way I see the world, when traveling. While my every day sketchbooks are a place to experiment with new tools and techniques, my travel sketchbooks are my treasure. They capture memories of places and people and even years later, bring back rich memories.
Sketching is my way of meditation
There are several reasons why I enjoy sketching, the primary being – it just makes me happy. Putting paint on paper to me means, immersing myself into the moment, calming the inner chatter and getting into a stage of flow.
What you will find on this blog
I took a lot of workshops and courses over the past years. I love to get inspired by the many amazing artists and sketchers. However I have the feeling that I came to a point where I need to slow down and digest all the input. I hope that this blog will help me to be more intentional with how I move forward. Sticking to materials or processes for a while, really explore them, learn from them, decide what I want to incorporate into my work and what I want to let go. I will take you along on this journey and would love to hear from you as well.