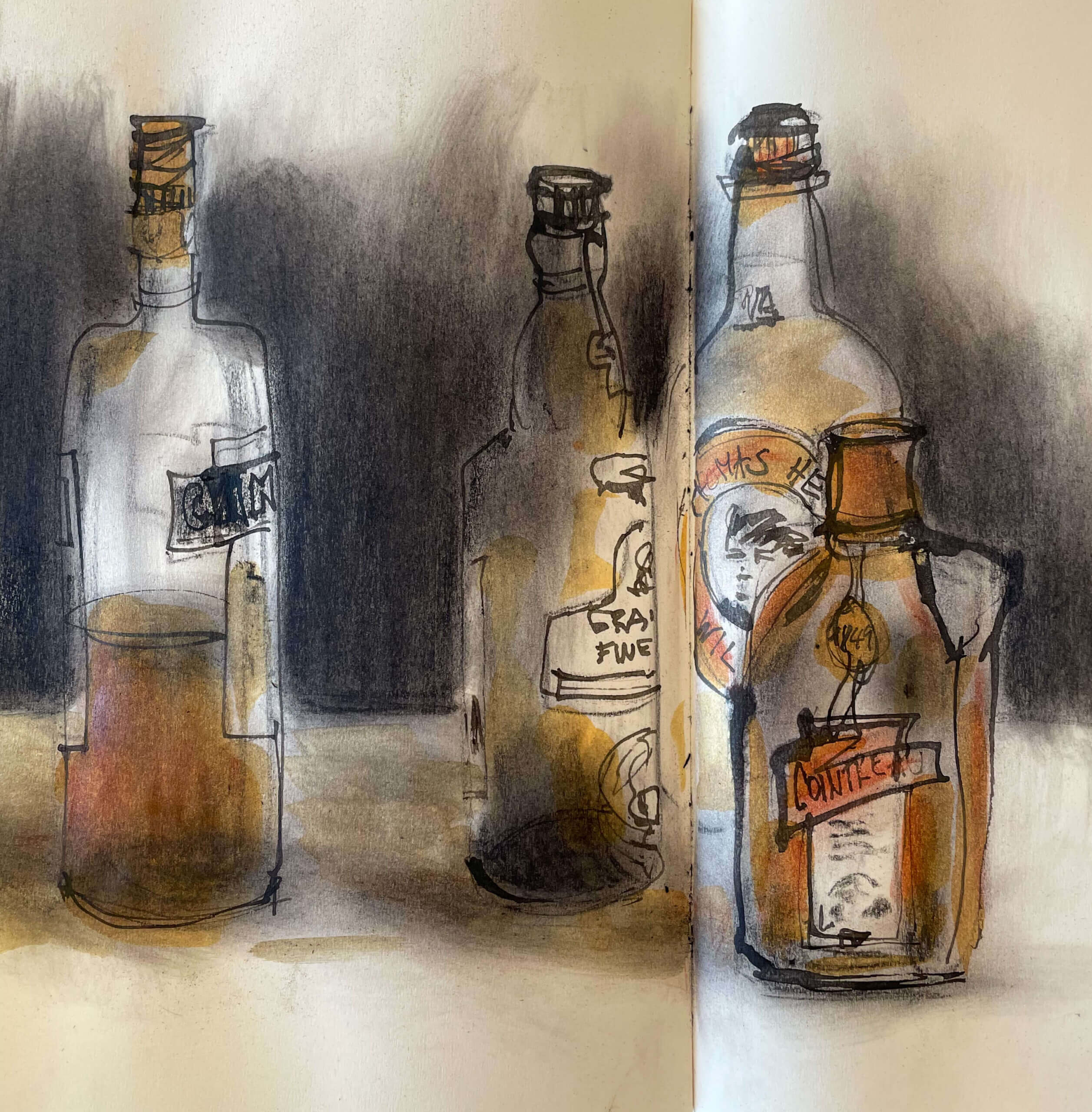 16 Jan

Sketching with pastel pencils

When it comes to linework, ink used to be my go to material. However I recently really enjoyed sketching with pastel pencils. I like how they can be smudged and blended and therefore create great shadows and depth in a sketch. Since they are a quite messy material, a fixative is a must to preserve the sketch.

I used to shy away from pastels because I thought they were just too messy. When blending the pastels I got my fingers all dirty which meant that I ended up with stains of pastel all over my sketch. It was not until a saw Carol Smith's aka Surprisinglines in her masterclass with Henley School of Arts that I gave pastel pencils another try. Carol used charcoal pencils only to emphasize certain areas. I really liked the effect in combination with her linework done in pencil.
How to layer and create depth with Conté pencils
Drawwithdebby recently shared her process of how she works with Conté pencils. Once she was done with the first layer, she used a tissue to smudge the pencil lines and then drew on top. This creates great depth and texture. 
I tried it myself in this sketch and really liked the result. I added black and orange ink on top of the pastel but only after I sprayed everything with a fixative and let it dry thoroughly. Once the fixative is dry, the pastel does not smear any more and other even liquid materials can be applied on top.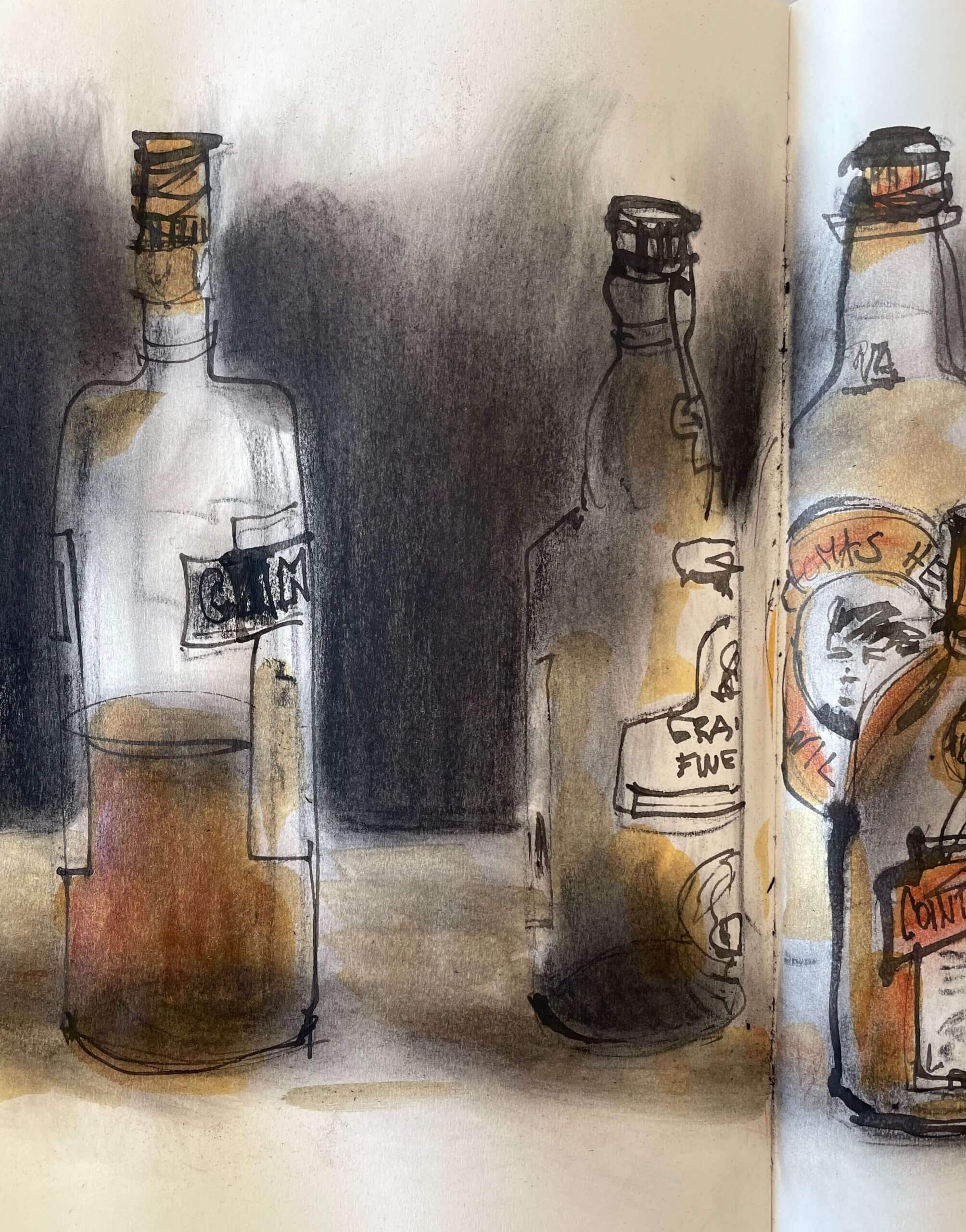 Conté pencils can be smudged easily using a tissue
Watch out when using fixatives
In my case, the pastel bled through the page after using the fixative. Depending on the thickness of the paper that might not be the case in all sketchbooks. I used a Royal Talens sketchbook with 140 gsm which usually copes with all kinds of materials. So make sure to leave an empty page in-between sketches or test your paper first to prevent in order not to ruin the next sketch.